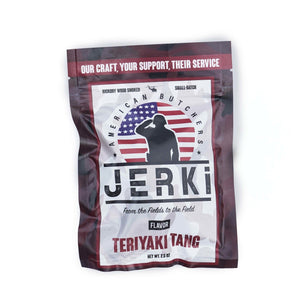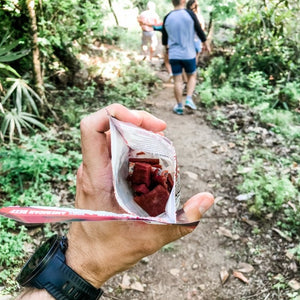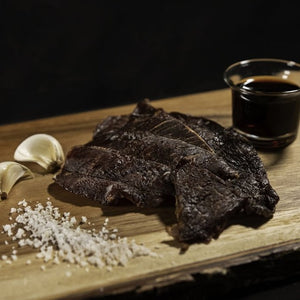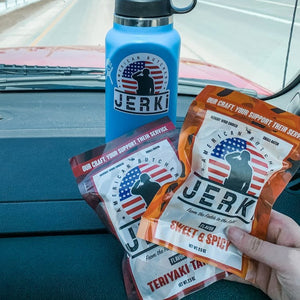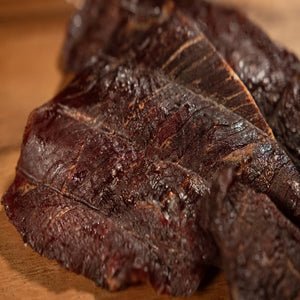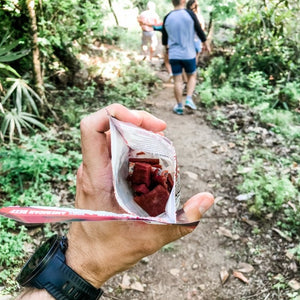 TERIYAKI TANG BEEF JERKY (2.5oz)
A popular flavor among many jerky connoisseurs, teriyaki is the perfect blend of sweet and savory Asian zing. Our beef jerky marinade is packed with SWEET, SOUR, SALTY, and SAVORY flavors, hand-picked from mainland Japan, making this definitely a party in your mouth. 
As with all of American Butchers JERKi, we incorporate the perfect hint of smoky flavor developed by adding real hickory wood chips to our smoking process. 
Ingredients: 100% locally grown All-American Beef, Salt, Brown Sugar, Soy Sauce (wheat, soybeans, salt), Spices (including ground mustard), Sugar, Garlic Powder, Curing Salt