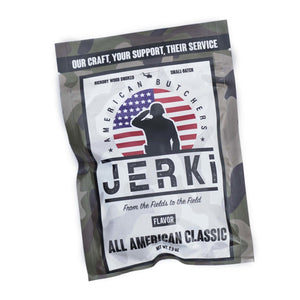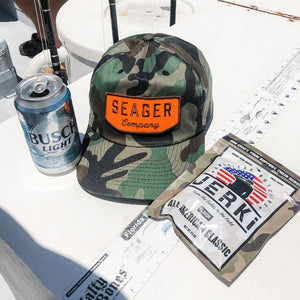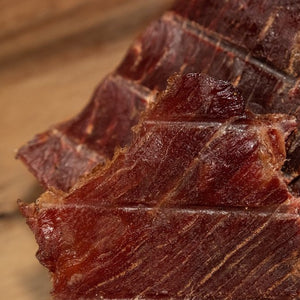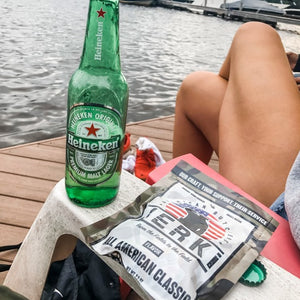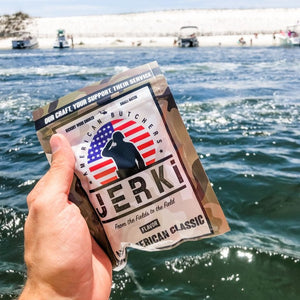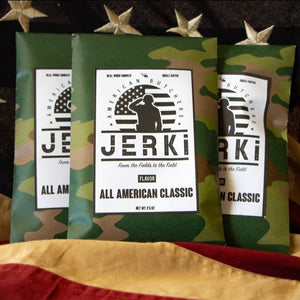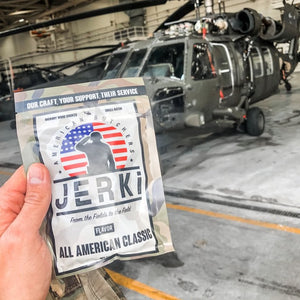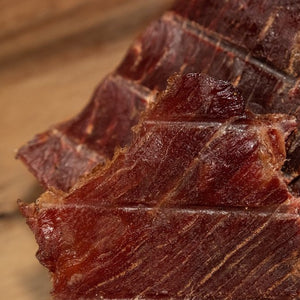 ALL AMERICAN CLASSIC BEEF JERKY (2.5oz)
Beef raised from the heartland fields of American soil, marinated with a specially handcrafted blend of spices we introduce you a flavor, unlike any beef jerky you have tasted before. STRONG, slightly SWEET SMOKY FLAVOR with a pinch of salt to aid in curing just like the old cavalry fields of the west. 
The American Classic is the root of our JERKi operation. The Classic is smoked with real hickory wood adding a sweet, yet robust, bacon-Esque flavor to your pallet.  
Ingredients: 100% locally grown All-American Beef, Spices (including ground mustard), Sugar, Garlic Powder, Curing Salt