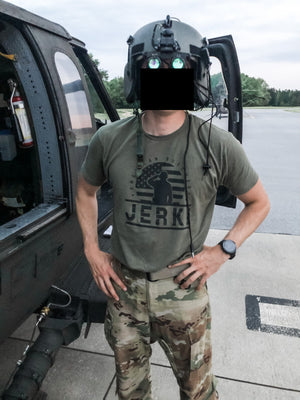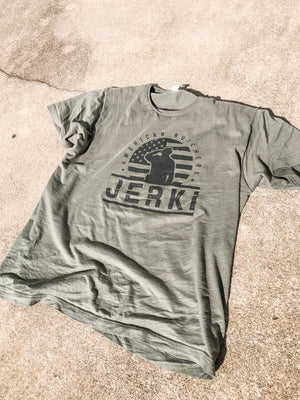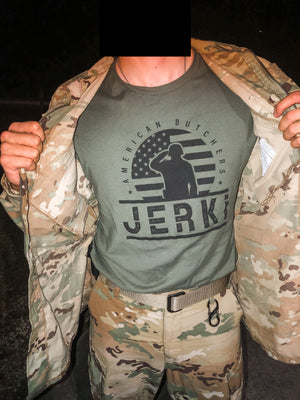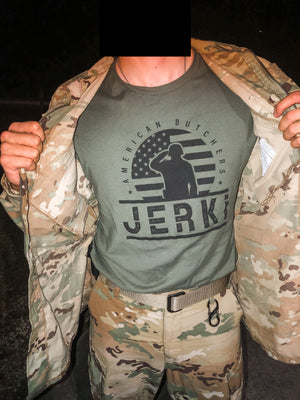 JERKi T-Shirt
The Classic Military Green American Butchers JERKi shirt is where it all started. The first T-Shirt produced by the JERKi team. 
Highlighted front and center is the American Butchers JERKi logo. A symbol of what we stand for as an organization and who we are. This shirt represents a community devoted to our Military Service Members stationed around the world. This shirt stands for our philosophy: Our Craft, Your Support, Their Service. 
The Perfect Shirt

Whether you are working in uniform or cruising around town, the military green shirt does exactly the right job providing both a comfortable and breathable shirt. 
Color: Military Green
Logo: OG JERKi Logo (center chest)
Made from 100% cotton
Pre-washed fabric 

Validation with Verification

Have any questions about our shirt, Contact us to speak with a specialist, and get all your questions answered.